Something doesn't look right and/or I can't access a part of the site and there's no error message.
Clearing your browser's cached images and files can solve a lot of issues that crop up from time to time when changes to the site have been made but your computer still has a saved version of the changed files. In most computer-based web browsers, to open menus used to clear your cache, cookies, and history, press Ctrl-Shift-Delete (Windows) or Command-Shift-Delete (Mac). If this still doesn't fix the problem, feel free to contact us. Generally, only cached files and images need to be cleared, cookies or other saved data does not need to be cleared.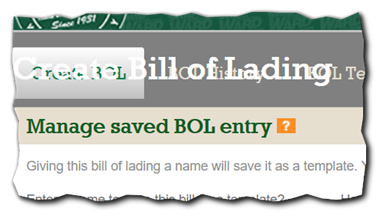 I have a suggestion for a feature.
Please send it to us! We want to make this site something that you want to use and we regularly discuss suggestions from users.
For any other issues, please contact Customer Service at 1-800-458-3625 or via email at
cservice@wardtrucking.com
.
Tools Menu